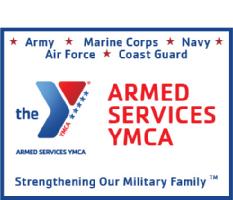 Armed Services YMCA of Missouri is running our Spring Into Summer Online Auction until July 15th. Please bid and support the Mission of the ASYMCA.
The Mission of the Armed Services YMCA of Missouri is to develop programs and services that are unique to the challenges of our military families here at Fort Leonard Wood.
Support the efforts of the ASYMCA in bring programs to the Military Families and continue our mission to Strengthening Our Military Family.

Show your support by clicking on the "Donate Items" button to contribute to our catalog or the "Donate Now" wish to support us directly.


Support our efforts to Strengthen Military Families!
www.asymca.org/fort-leonard-wood-home