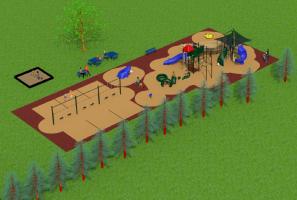 Our Online Auction is Open! Winners will be announced at the 'Party Down for the Playgrounds' Parents Night Out event on 5/17 at 8:30 PM at the Afton House Inn.
The silent auction for the 'Party Down for the Playground' Parents Night Out Event is now open. Our silent auction will run from 5/8 to 5/17, with our party taking place on 5/17. Proceeds go to Afton Lakeland Elementary School PTA to raise money for our playground renovations. Our community has been so generous in their donations, so, tell your friends, family, community. Let the bidding begin!
Support our playground renovations!
Thank you for supporting the Afton-Lakeland Elementary School Playgrounds!