Donate Cash
Auction Links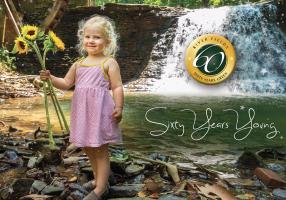 The Online Auction is Open! Our Live Event is coming soon.
The online portion of our 2019 "A Celebration in the Country" is now open. The auction will run from October 4, 2019 to October 11, 2019, with the live event taking place on October 11, 2019. Proceeds go to RIVER FIELDS INC in order to protect, preserve and enhance the natural and cultural resources, including agricultural and scenic resources, on both sides of the Ohio River between Westport and West Point, Kentucky, for the benefit of the public. Auction items range from vacation getaways to donated items guaranteed to delight and surprise. So, tell your friends, family, community. Let the bidding begin!
Live Event Details
Fri Oct 11, 2019
6:30 PM - 9:30 PM EDT
Gingerwoods
7611 Rose Island Road, Prospect, KY 40059
Add to My Calendar
Get Directions
You won't want to miss this year's A Celebration in the Country, Friday, October 11th at 6:30 pm at Gingerwoods, the former home of the historic African-American Greencastle Baptist Church, surrounded by the 600-acre Wallace Farm, preserved by the Wallace Family and River Fields through a conservation easement.
Join your friends and fellow River Fields supporters as we celebrate our 60th Anniversary!!
Guests will enjoy cocktails, local food by Lilly's, entertainment by Carly Johnson and exciting live and silent auction items with mobile bidding!!
Tickets for cocktails, dinner and dessert are $225 per person ($125 is a donation to River Fields).
Make Your Bid to Support River Fields!
Now is your chance to not only get all the great items you want, but to do it knowing you are helping support our organization and mission.