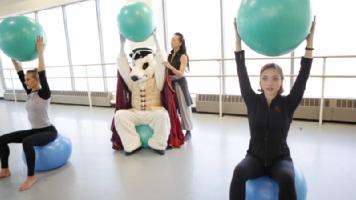 The Rock School Matching Challenge
Your gift doubles when you give to our challenge match or bid online for items and experiences!
Starting on July 4, 2019, The Rock School for Dance Education will be auctioning off a number of fun and unique items, vacations, and one-of-a-kind experiences to bid on to raise money for dance education in Philadelphia.

Thanks to the generosity of an anonymous donor, all winning bids will be matched dollar-for-dollar, so we're asking for your help!

Your gift will help build and provide programming for our all-new Studio H with special classes for conditioning and building abilities and possibilities for young dancers, and new fitness & movement programming for moms, dads, and adults from all walks of life.


Give a Gift Today!
Help us reach our matching goal by giving a gift to The Rock School! If you are unable to put in a bid on our auction items, feel free to give a gift using the link below:

https://rockschooldance.wufoo.com/forms/z1ds3zjs1gxijhk/
You can also text THEROCKSCHOOL to the number 24365 from your cell phone, mail in a check to The Rock School, or call 215-551-7011 x1114 to make a contribution.

Every dollar counts, and will be matched by our generous anonymous donor!