Donate Cash
Auction Links
Top Bidders
NicoleWhitten

$1,085

rc97e6999

$1,020

ah7ffbf95

$723

ede5cd0ab

$542

sf9385f52

$470

MrsTrump

$445

jimbobfloyd

$420

Jillcourt429

$355

Cobb_Village

$350

kcc0b3b19

$240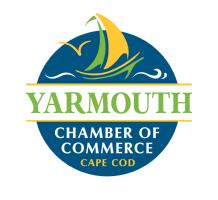 Welcome to the Yarmouth Chamber of Commerce's Annual Seaside Online Auction!
The Yarmouth Chamber of Commerce's Annual Seaside Online Auction will run from September 5th through September 19th, with the proceeds going to Yarmouth Chamber of Commerce in order to promote, advocate, and educate all of our members to foster and achieve a sustainable economic climate for the villages of Yarmouth.
Auction items range from getaways, restaurant gift cards, a signed and framed Julian Edelman Patriot's jersey, Red Sox tickets, a sunset sail and so much more! Tell your friends, family and community.
Let the bidding begin!
Make Your Bid to Support The Yarmouth Chamber of Commerce!
Now is your chance to not only get all the great items you want, but to do it knowing you are helping support our organization and mission.
Since 1963, the Yarmouth Chamber of Commerce has brought businesses and citizens together to build a strong local economy and support our community. Working together we have helped Yarmouth continue to reflect the tradition and charm that makes Cape Cod a place where families love to live, vacation, and retire. Are guiding values include membership engagement, benefit and value for membership, sustainable community and business environment (establish, build and support), cooperative partnerships and/or relationships and making Yarmouth a sustainable destination to live, work, and play!
Shipping cost is not included in the items and will be determined by the weight of the item and the distance of delivery. Winning bidder pays for shipping. All winning bids are shipped together.
Please note: Some items are pick up only.