Donate Cash
Auction Links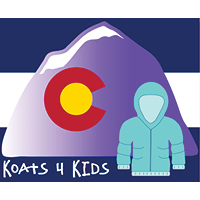 Koats 4 Kids auction is now live!
Live Event Details
Fri Oct 11, 2019
5:30 PM - 8:30 PM MDT
The Mining Exchange
8 S. Nevada Ave. Colorado Springs, CO 80903
Add to My Calendar
Get Directions
Entry fee (per person): 1 new child's winter coat (waterproof and rated for 32 degrees), sizes 5-18.

We will be collecting coats for Pinello Elementary's 330 students. The silent auction proceeds will benefit the afterschool enrichment program at Academy for Advanced and Creative Learning.
The event features a speakeasy theme and includes appetizers, drinks, a silent auction, gambling with Deuces Wild Casino, the live band "Vehicle", whiskey tasting with 3 Hundred Days Distilling, and door prizes. Come as you are and enjoy a fun evening for a great cause!

**This year we are introducing mobile bidding so be sure to bring your phone!**