Donate Cash
Links
Top Bidders
md28eeb78

$3,100

pw10741e9

$2,430

dhy23u108

$1,250

eobcec1d2

$825

mandw

$700

hp690d8ab

$660

dme8bf243

$599

at962aae6

$569

mac73ebb1

$449

js2b84914

$420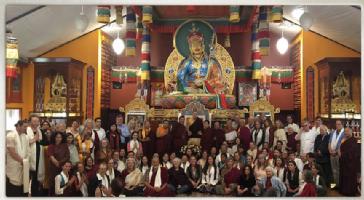 Our 2019 Auction is Open!
The Vajrayana Foundation's Sixth Annual Auction is now open. The auction will run from November 23, 2019 to December 2, 2019, with proceeds going to support Pema Osel Ling and all our Dharma activities.
Auction items range from ritual and shrine items to support your meditation practice to products and services for your home and health. Some special items have been blessed by our lamas and wisdom teachers. All items are guaranteed to delight and surprise. So, tell your friends, family, community!
Let the bidding begin!
Make Your Bid to Support Pema Osel Ling Retreat Center!
Now is your chance not only to get all the great items you want, but to do it knowing you are helping support the Vajrayana Foundation and our mission of preserving the Dudjom Tersar lineage of Tibetan Buddhism in the West.