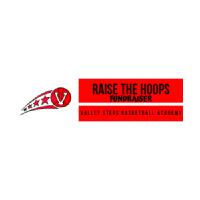 Valley Stars Basketball Academy's RAISE THE HOOPS Online Auction
Valley Stars Basketball Academy is dedicated to bringing basketball to any child that wants to play!
Sports can change a child's life.
Since day one, the VSBA goal has been to ensure that every child, no matter their family's financial situation, background or athletic ability, has equal opportunity to develop self-esteem and self-confidence while improving basketball skills.

Access to sport programs can be cost prohibitive for a player's family and keep that player from fully developing to their highest potential. In many cases, basketball may be the only avenue for a young student player to receive the benefit of a good college education.

While about half of our young student players' families are able to pay monthly fees, we also have players whose families simply cannot afford it -- yet they are valuable members of our program.
VSBA incurs costs to keep our program running. We rent gym space, pay insurance, maintain proper equipment and pay game and tournament entry fees. All of these costs must be passed along to our players.
By fundraising, we offset the cost for our players that need the financial assistance.
Valley Stars Basketball Academy teams have won 15 championships in 2019. The Stars are not done yet!
By participating in our online auction you help us raise the much needed funds for our players and program.
--------------------------------------------------------------------------------------
Please note: Placing a bid constitutes a binding contract between you and the seller and the bid cannot be retracted once made. If you win, you will be obligated to buy the product at the bid price. In most cases, shipping fees apply and in some cases, additional restrictions and fees from the donor may apply. We have listed the restrictions and fees below the item description paragraph within each listing.
SHIPPING NOTES:
Some items may be PICK UP ONLY.
We are happy to combine items for one shipping cost. Oversized and glass objects may incur an additional cost. Gift cards or certificates up to and under $100 will be mailed U.S. Postal Service and incur no shipping costs. Anything over $100 value will be shipped with insurance.
Actual shipping costs will be applied to the winners final total once the item is shipped.