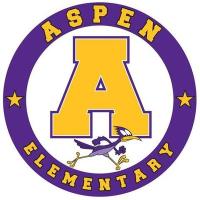 ASPEN PARENT FACULTY ASSOCIATION is getting ready to run an online auction fundraiser.
Welcome all! We hope you will enjoy perusing (and bidding) on all of our unique and amazing items donated throughout our wonderful community. We truly appreciate all of your support and kindness.
Starting on November 2, 2019, ASPEN PARENT FACULTY ASSOCIATION will be auctioning off a number of fun and unique items to bid on to raise money for our organization - and the more items we have the more money we can raise, so we're asking for your help.
This year, the purpose of our event is to continue to raise money to complete the new IDEA Lab (Innovation, Design, Experiment, and Art) at Aspen, as well as an overall beautification of the campus (shaded outside areas for learning and play, new sound & lighting for our multi-purpose room, etc.). This space will be used by all students at Aspen. In the newly designed room, our Art Specialist will be able to teach classes in a dedicated space with all the supplies accessible to students. In addition, this space will also benefit all students and teachers for science classes. Teachers can use the space to set up experiments and demonstrations in a space more suited for innovation and experimentation.
You are truly making a difference in our children's lives. Good luck!
Respectfully,
The Aspen Auction and Night Out Committee

Show your support by clicking on the "Donate Items" button to contribute to our catalog.


*****ALL items that are not tickets or gift certificates will be local pick up only******
*****There will be a $7.00 certified shipping fee added to the winner's cost for any tickets and/or gift certificates that are requested to be shipped*****
Become a Sponsor
Place your company's logo on our site that links back to your own web page and you could develop new business. We can track how often your logo is viewed and clicked to see just how many people are accessing your site.