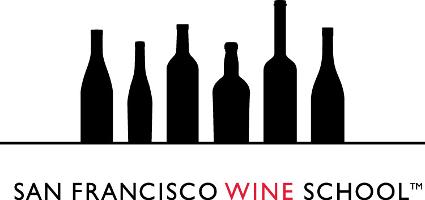 Supporting the Glancy Wine Education Fund for Wine & Hospitality Professionals
At San Francisco Wine School, we believe that every motivated and engaged student should have access to high quality, professional education in their trade. Since our inception, we have been providing tuition assistance programs to worthy students and are thrilled to offer financial support for the next generation of industry leaders.
GLANCY WINE EDUCATION FUND SCHOLARSHIPS
The 501c3 qualified Glancy Wine Education Fund was established in 2017 and provides scholarships of up to $5,000 each to students wanting to start or advance a career in the wine or hospitality industry using certifications offered by San Francisco Wine School. Awards are based upon financial need and cost of coursework and in consideration of academic performance and work experience as well as educational and career goals. The fund receives more than $100,000 in requests for scholarships each year. 97% of our applicants fall below living wage.
THANK YOU FOR SUPPORTING THE WINE PROFESSIONALS WHO WORK HARD TO ENHANCE THE ENJOYMENT OF WINE FOR US ALL
SPECIAL NOTE: You may bid by proxy at the live auction on Nov 2nd. When the online auction closes, if you are not present at the live event, we will continue to bid on your behalf up to the amount you designate as your highest bid.
Live Event Details
Sat Nov 2, 2019
6PM - 11PM PDT
San Francisco Wine School
415 Grand Ave South San Francisco, CA 94080 www.sfwineschool.com/location
Add to My Calendar
Get Directions
San Francisco Wine School's
Luxury Wine Anniversary Celebration & Scholarship Aucton
Benefitting the Glancy Wine Education Fund
Providing Scholarships for Industry Professionals in Need
You won't want to miss this year's Luxury Wine Anniversary Celebration & Scholarship Auction the evening of Saturday, November 2nd! Guests will be welcomed by a Luxury Wine Tasting Bazaar featuring some of the finest producers from around the globe, the opening events for San Francisco Wine School's wacky Somm Service Olympics and a silent auction full of unique wine items and experiences you won't find anywhere else!
Then, we'll all sit down to the main event: a live 4-course food pairing competition between 2 of the Bay Area's top young sommeliers: Jienna Basaldu of The Morris, San Francisco and Mark Guillaudeu of Commis, Oakland. This Battle of the Bay will be moderated by VIP judges, Leslie Sbrocco, host of PBS's hit series, Check Please! and celebrated wine author, Alder Yarrow. Guests will indulge in the epicurean dining experience created by Chef Danae McLaughlin and Master Sommelier David Glancy as they cast their vote for the best pairings of the night! They'll also love the opportunity to bid in a live auction for the ultimate luxury wine lots and experiences and support the next generation of wine professionals!
Don't miss these light hearted festivities:
6:00 PM - 8:00 PM
Luxury Wine Bazaar
SFWS Somm Service Olympics
Silent Auction
8:00 PM - 11:00PM
The Ultimate Food Pairing Competition
Live Auction
All event & auction proceeds will benefit the 501c3 qualified Glancy Wine Education Fund, providing scholarships to low income students looking to start or advance a career in wine or hospitality.
See just how much fun we've had...