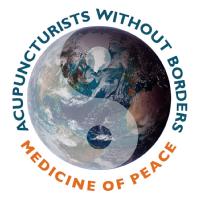 GifGifts that Change the World
Holidays and Change the World!
The annual AWB online auction is coming soon:
November 29th - December 10th!
You'll find fantastic holiday gifts from communities where Acupuncturists Without Borders (AWB) brings trauma-healing acupuncture to people affected by disaster, environmental devastation, social injustice, and human conflict.
Please support AWB's healing work by purchasing gifts for your friends and loved ones! All proceeds benefit AWB's Medicine of Peace programs in the United States and around the world!
Find out more about AWB's trauma healing work at www.acuwithoutborders.org.
Here's what AWB is doing right now to support migrating families at the US-Mexico border...