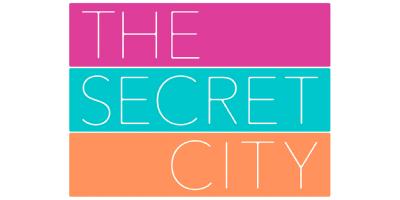 The Annual Holiday Auction for The Secret City is LIVE!
The Secret City annual holiday auction is now LIVE! Just in time for your holiday shopping. We've created a line-up of arts, crafts and experiences, many drawn from artists in our community in NYC, LA and Woodstock. We've categorized this year's offerings for your ease and convenience. ART, BOOKS, CLOTHES, FOOD and so on. And, we will be adding more stuff over the next two weeks, so keep coming back! Get in on new and special items as soon as you can.
It's one of our biggest fundraisers of the year—all proceeds benefit the work of The Secret City. And it's a wonderful way to find something special for someone you love. Now—Let the bidding begin!
Oh, ALSO! It's not too late to donate to the auction. If you have something special that you feel would be a good fit, click DONATE ITEM, or email us at thesecretcity@gmail.com.
Your donation of goods, services or experiences to our annual auction will directly support the mission of The Secret City - to celebrate the arts, support artists and foster community around the arts. The more items we have to acution, the more money we can raise, so we're asking for your help.

Show your support by clicking on the "Donate Items" button to contribute to our catalog. It's a terrific way to support the auction.


About The Secret City:
The Secert City is an Obie winning non-profit that presents ecstatic community art celebrations featuring storytelling, visual art, guest performers, a live band, a community choir, and playful interaction. With events in New York, Los Angeles, and Woodstock, we're creating an ever-growing community of artists and art believers connected by the creative spirit.
Our events help people make, create, and strengthen their connections to each other, to the community, and to the world. Our events are made accessible to all, audiences pay as they can and childcare is provided
To learn more about the Secret City, go to: https://www.thesecretcity.org/
We are an award winning community arts organization and this auction represents that—we've got lots of arts, crafts, creative experiences, classes and workshops and goods. Here's a sampling of what's in store—AND, we'll be adding more great stuff over the next two weeks so come back and see what's new. And thanks for supporting The Secret City.
'