Auction Links
Top Bidders
mikedkelly

$555

rstalder

$510

cacmpa

$418

pl29048254

$401

vtthomas

$390

brimorse

$340

bearp56

$334

mcf4502b8

$250

Brannah

$235

shf9ca71c

$220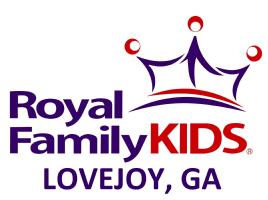 The Online Auction is Open! Our Live Event is coming soon.
The online portion of Royal Family Kids Camp 165 is now open. The auction will run from March 4, 2020 to March 18, 2020, with the live event taking place on March 21, 2020. Proceeds go to Royal Family Kids' Camp and will make it possible for children in foster care to go to summer camp and have year around mentoring! Auction items range from exotic vacation getaways to donated items guaranteed to delight and surprise. So, tell your friends, family, community. Let the bidding begin!
Live Event Details
Sat Mar 21, 2020
12PM - 5PM EDT
Lovejoy Family Church
1683 McDonough Rd., Hampton, GA 30228
Add to My Calendar
Get Directions
Due to the Corona Virus, we will not be having a Live Event at Lovejoy Church. Instead, I will be sending out an auction list and taking bids via email and text. If your wish to be included in the email of the Auction List, please send your email to:
alharper51@gmail.com. Please note that large items will need to be sold locally.
Make Your Bid to Support Children in Foster Care!
Now is your chance to not only get all the great items you want, but to do it knowing you are helping support Royal Family Kids Camp. We change the lives of children in foster care!