Featured Sponsors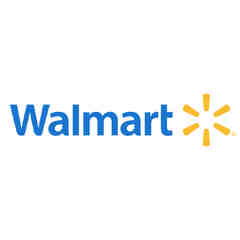 Auction Links
Top Bidders
SKFOURNIER

$700

luvlife

$593

etc352c04

$477

Ladygolfer

$452

dr2c7d563

$357

kadad68d4

$320

ac24c7b68

$315

Discodrake

$284

Willie_Mom

$282

mp731c7b9

$240
Online Auction is Now Open!
Join Girls Inc. of New Hampshire to inspire all girls to be Strong, Smart, and Bold! You can support Girls Inc. bidding on 100's of great items. The online auction runs March 18th through April 15th. Bid now to FUEL HER FIRE! New items are added everyday!
Now, more than ever before, we need your help to maintain the amazing services we bring our girls. From after-school-programming, our dinner club, in-school programming, summer camp and our Young Women's Leadership program - they are all super valuable to our girls. Our centers in Nashua and Manchester both had to close temporarily and we are itching to get back at it. We will certainly need help from friends like you to keep everything going. What we offer girls is more than programs - it's a safe, happy place filled with friends and adults who genuinely care about every aspect of their lives. The unique, all-girl environment is nurturing, empowering and confidence-building. This auction is critically important to Girls Inc. NH.
Please email info@girlsincnewhampshire.org if you would like to donate an item!
Shipping is a flat $5 fee for any item that is NOT a gift certificate. Some items are pick-up only and will be marked as such.
Live Event Details
Girls Inc. NH Live Remote Gala!
We're getting creative so you can FUEL HER FIRE right from the comfort of your own home! Our Annual Gala is shifting gears into a spectacular live streamed event coming to you from via Facebook LIVE and You Tube! The girls of New Hampshire need your support more than ever. Please mark your calendar for 7 pm on April 17th.
You will be dazzled by our live auction items and surprises throughout including some great live entertainment to open the show. Grab a glass of wine and tune in for a virtual event you won't want to miss and help Girls Inc. NH keep serving our amazing girls all around New Hampshire with our unique programs, our two centers, summer camps and Young Women's Leadership programs.
While there is no fee to attend the Virtual, Live Girls Inc. NH Auction, please register because we will be keeping you up to date on details and sending you an online brochure just before the event. Thank you for registering and we can wait until Friday, April 17th at 7 PM! In the meantime, bid away at the online auction and get warmed up for the big day!