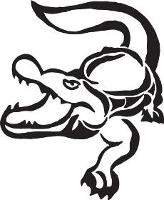 NCY Caimans 5th Annual Silent Auction
The New Canaan YMCA Swim Team has served youth of all ages throughour lower Fairfield County CT for over fifty years and has established itself to as a nationally recognized program. Dedicated and experienced coaches strive to instill confidence and pride in all team members while working to improve various stroke disciplines, endurance, and overall racing skills. Our swimmers also learn life lessons in time management, motivation, hard work, commitment, discipline, and the ability to work as part of a team.
Proceeds from our silent auction help offset costs such as coaches travel and lodging during away swim meets; National Team Travel; technology to run swim meets; and pool rental for an outdoor 50 meter pool during the summer's long course season.
We have a wonderful and interesting array of items for you to bid on - please browse our page and place your bids for a good cause!
Thank you to our Donors!
Thank you to our donors: Ben Larrabee Photography ,Camp Cody, The Brant Foundation Art Study Center, Heather Gaudio Fine Art, Americana Memories, Fresh Green Light Driving School, Simply Delicious Catering, Venture Photogrpahy, Classic Kids Photography Greenwich, Manfredi Jewels, Total Wine & More, Connie Brown, Artist, Kumon Math and Reacing Center of Darien, Curtain Call, Westport Country Playhouse, Rock Paper Scissors Custom Events, Elm Street Books, The Adventure Park at The Discovery Museum, Artists' Market, Anam Cara Irish Dance School, bella tu, Caramoor Center for Music & the Arts, Springdale Florist & Greenhouses, World Champion Tae Kwon Do, AMI Bareskin Aesthetics & MedSpa, Stephanie Coogan, Licensed Accupuncturist, Long Wharf Theatre, Bon Fleur, Shakespeare on the Sound, Coalhouse Pizza, Little Pub Wilton, Norwalk Police Department, Ripawear, The Glass House Essex Steam Train & Riverboat, Greenwich Historical Society, Fairfield Comedy Club, Foxwoods Resort Casino, April Kaynor & Kelly DeFrancesco of William Raveis Real Estate, Two Roads Brewery, Norwalk Symphony Orchestra, Old Faithful Antique Fire Engine Association, Real Life Ninja Academy, Daisy-Bella, New York Jets, Stamford Media Center/NBS Universal, Bromley Mountain Adventure, Park Top of the Rock Observation Deck, Bowlmor Norwalk, Salt Cave of Darien, Groove, Barlett Arboretum & Gardens, Old Sturbridge Village, Stamford Museum & Nature Center, Santa's Village, Palmer's Market, Wadsworth Atheneum Museum of Art, Wolf Conservation Center Connecticut, Sandwich Company, Pennyweights, Subway, Fjord Fish Market, Bertucci's, New Canaan Diner, ACME Markets Inc., New York Knicks, Boston Red Sox, Trader Joe's Darien, Pinocchio Pizza, Swan Boats, Inc. Tibi, Raymond Fung, West Lane Inn, Bernard's Ridgefield, Fur Get It, ACT, Ridgefield Playhouse, Pound Ridge Nursery, New Canaan Chicken, Ultima Thule Hair Salon, DWR Consignment New Canaan, Honeycomb Hair Studio, New Canaan Chicken, Goldenberry, Camilla Klein Jewelry, Tiny Tent Sleepover Parties, True North Cabinets, School of Rock New Canaan, Wilton FitBody, Helen Klosson Massage Therapy, LashBrow Wilton, Anna Gass book author, The Ocean House, Peter Chang Stamford, Russell Speeders, Total Dog Network, Doggie Depot, Salon Halo, RTS Design, ZStrict, Hoyt Livery New Canaan
Thank you to our Caimans families for their donation: Alasio, Anbar, Baynes, Bennett, Bieliauskiene, Blackburn, Caruso, Cereghino, Cheung, Colwell, Delong, Dockwell, Domotor, Duffield, Dunlop, Dunn, Ehret, Engel, Farrell, Fazzino, Gardezi, Gerner, Gorman, Haley, Johnson, Jordan, Ju, Kilkenny, Knowles, Lancey, Laurence, Lee, Madan, Madrazo, Malchova, Manzella, Marshall, Mascarinas, Materna, Mehos, Monohan, Moss, Panella, Panzano, Pastushan, Peloso, Piscitello, Piccin, Pitts, Regan, Rivas, Rojas, Rosseel, Rosztoczy, Smock, Solache, Stout, Supe, Telesco, Trepp, Trygg, Tsai, Vellano, Volpe, Williams, Wu, Xia, Yee, Yuan, Zhang