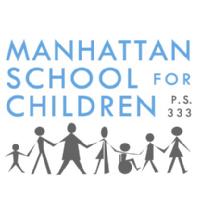 Manhattan School for Children is getting ready to run an online auction fundraiser.
Starting on May 2, 2020, Manhattan School for Children will be auctioning off a number of fun and unique items to bid on to raise money for our organization - and the more items we have the more money we can raise, so we're asking for your help.

Show your support by clicking on the "Donate Items" button to contribute to our catalog.

Give a little and get a lot in return.
Whether you have 1 item or 100 to contribute, your participation is an invaluable part of our fundraising efforts. By donating an item or service directly online, you'll be helping to raise money for our organization, and you'll receive a mention on our site that can link back to your own web page.
Live Event Details
Sat May 9, 2020
7PM - 11PM EDT
Riverside Church
91 Claremont Avenue, New York, NY 10027
Add to My Calendar
Get Directions
Celebrate MSC, our annual community celebration and auction, will be held on Saturday, May 9, 2020 at the Riverside Church in the South Hall. The festivities will last from 7-11pm.
Riverside Church is located on Riverside Drive between 120th and 122nd Street. Please enter the event on Riverside Drive. Note that this entrance has several stairs - there is an accessible entrance on 91 Claremont Avenue.
Our budget is based on a ticket price of $100. If that works for you, great. If not, that's cool too. Choose one of the other price options. We just want YOU there!
The event will include entertainment, a light meal and drinks, games, a silent auction and a live auction. It's our once-a-year, adults-only chance to come together and celebrate all that makes our school special! You don't want to miss it!
Book your babysitter and let's do this!
Please note, all guests must have a ticket to enter. You will be asked to provide a credit card when purchasing your tickets - this credit card will remain on file and can be used for all purchases and bids placed during the event. Every attendee will receive a bidder number when they arrive at the event, and you can use your bidder number to make purchases and place bids throughout the night.
Become a Sponsor
Place your company's logo on our site that links back to your own web page and you could develop new business. We can track how often your logo is viewed and clicked to see just how many people are accessing your site.