Donate Cash
Auction Links
Top Bidders
jnbe0812f

$200

schoriki

$50

1stbobalu

$25

rpetitpas

$25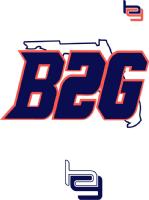 The B2G Sports Online Auction is Open!
The B2G Sports Auction is now open. The auction will run from February 9, 2020 to March 31, 2020, with proceeds going to B2G Sports in order to support our mission.
Auction items range from exotic vacation getaways to donated items guaranteed to delight and surprise. So, tell your friends, family, community. Let the bidding begin!
Make Your Bid to Support B2G!
Now is your chance to not only get all the great items you want, but to do it knowing you are helping support our organization and mission.
B2G Sports Has Trained Some of the Nation's Top Athletes...Take Your Skills..Beyond The Level-Beyond Your Limit.....We pride ourselves on being the winningest 7v7 team. 25 championships nationwide and counting!
+10,000 Student athletes have trained with B2G Sports over 20 years
+1,000 Student athletes have been recruited to four-year collegiate football
+20 Team B2G athletes have played professional football in the NFL