Donate Cash
Auction Links
Top Bidders
jf4f0f01e

$2,275

debrajoest

$1,200

aw2607c4b

$975

paston

$400

jnbe0812f

$200

lrd3b0339

$100

wz5321e19

$100

emilybenadon

$55

MARYPRYJDR

$30

rpetitpas

$25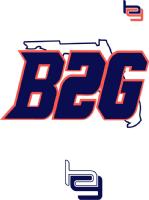 The B2G Sports Online Auction is Open!
The B2G Sports Auction is now open. The auction will run from February 9, 2020 to Decmber 2020. Auction items range from exotic vacation getaways to donated items guaranteed to delight and surprise. So, tell your friends, family, community. Let the bidding begin!
The success of this online auction depends on spreading the word to as many people as possible. Please Refer a Friend and encourage them to participate so they don't miss a single moment of the fun and excitement.
We believe that generosity has the power to unite and heal communities in good times and bad. A global threat like COVID-19 touches every person on the planet, and it presents an opportunity to come together as a global community.
As a result, we are offering the following no cost resources:
Pharmacy Discounts https://www.rxspark.com?ref=48d346d2
CleverRx Discounts https://cleverrx.com/amerfoot
Binaural Beats for Deep Sleep and Healing (Free) https://www.biddingforgood.com/auction/item/buynow.action?id=342196403
UBER $20 Free First Ride https://www.biddingforgood.com/auction/item/buynow.action?id=336038003
$500 Restaurant Certificates (Free) https://www.biddingforgood.com/auction/item/item.action?id=342200334
Case of Wine Certificate (Free) https://www.biddingforgood.com/auction/item/buynow.action?id=342203795
The listing above will continue to be updated!! We have a curated listing of resources targeted to the COVID-19 pandemic on our auction site....
We want you to know that we are monitoring information regarding recent world health events surrounding the coronavirus (Covid-19). We understand concerns about the rapidly changing information regarding travel postponements and restrictions. We are doing everything we can to keep travelers safe and well-informed. As a result, we are providing travel flexibility and extending travel expiration dates for all travel packages. All travel will be valid through March 31, 2022 unless otherwise stated in the Terms & Conditions. We have a committed team available to work with travelers to re-accommodate bookings and allow for greater flexibility with expiration dates.
Make Your Bid to Support B2G!
Now is your chance to not only get all the great items you want, but to do it knowing you are helping support our organization and mission.
B2G Sports Has Trained Some of the Nation's Top Athletes...Take Your Skills..Beyond The Level-Beyond Your Limit.....We pride ourselves on being the winningest 7v7 team. 25 championships nationwide and counting!
+10,000 Student athletes have trained with B2G Sports over 20 years
+1,000 Student athletes have been recruited to four-year collegiate football
+20 Team B2G athletes have played professional football in the NFL