Featured Sponsors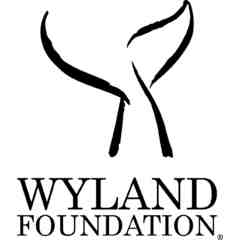 Auction Links
Welcome to the Las Candalistas online auction fundraiser!
**Our Live Event "Octopus's Garden" has, sadly, been canceled, for the first time in our 53 year history, due to the coronavirus pandemic. This makes our auction especially important. The philanthropies we support need our help more than ever! Please visit www.lascandalistas.org for more information on our organization and philanthropies.**
Our 2020 Spring Event online auction is now open! Las Candalistas is auctioning off a Unique and Priceless Wyland Package! Including an Original Wyland Sumi-E Brush Art, painted specially for our spring event, a meet and greet with Wyland himself and an overnight stay in a local hotel. This is a must have package for any Wyland or marine art fans! AMAZING!
We have other fabulous auction items as well! And check back daily, we will be adding more items. If none of our auction items interest you, please consider making a donation to our organization.
Net proceeds of this auction will go to the following philanthropies in the South Bay of Los Angeles County:
Community's Child: Providing nutritious food to impoverished food insecure children (and their sibings) attending elementary schools in the South West portion of the South Bay. With the coronavirus pandemic, Community's Child have expanded their foodbank to include seniors that are sheltering in place in addition to the increasing number children now out of school and therefore not able to receive their one nutritious meal a day.
Family Promise of the South Bay: Helping newly homeless children and their families in transition achieve housing stability by providing short-term shelter, meals, case management and extraordinary hospitality.
South Bay Children's Health Center: Serving the dental and mental needs of low-income or at-risk children, empowering them to live healthy, productive and happy lives.
Live Event Details
Unfortunately, our Live Event "Octopus's Garden" has been canceled due to the coronavirus pandemic. Please help us by bidding on our online auction or making a donation! Visit www.lascandalstas.org to learn more about our organization and the philanthropies we support.
THANK YOU!!!
Las Candalistas is a 100% Volunteer, non profit 501 (c)(3) organization dedicated to benefiting children and/or the environment in the South Bay of Los Angeles County since 1967.