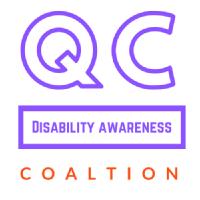 The Online Auction is Open! Check out the items all of the disability agencies in the Quad Cities has collected. All proceeds go back to support each agency.
The Disability Awareness Coalition is now open. The auction will run from May 4, 2020 to May 23, 2020, with proceeds going to these essential disability agencies: Aktion Club, The Arc of the Quad Cities Area, Camp Courageous, GiGi's Playhouse, Hand in Hand, Handicapped Development Center, Illinois Iowa Center for Independent Living, Quad Cities River Bandits, Special Olympics Illinois, Special Olympics Iowa Scott County, QC Sled Hockey
Auction items were donated by each of the above agencies all all proceed will go back to their essential work to support people with disabilities living in the Quad Cities Communty. So, tell your friends, family, community. Let the bidding begin!
Make Your Bid to Support the QC Disability Awareness Coaltion!
Now is your chance to not only get all the great items you want, but to do it knowing you are helping support people with disabilities in the Quad Cities region. Thank you so much for your support!