Donate Cash
Auction Links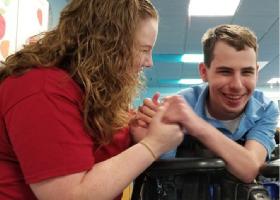 The Online Auction is Open!
The Crystal Springs Hero Auction-"Let's Come Together" is now open. The auction will run from May 21, 2020 to May 28, 2020, with 100% of net proceeds going to CRYSTAL SPRINGS INC in order to support the children and adults who live and learn with us. As you will see, we have many fantastic auction items which are ready to be either delivered, mailed or picked up at the end of the auction. So, tell your friends, family, community.
Let the bidding begin!
A "BIG SHOUTOUT" to our Sponsors and others who are graciously supporting us through this year's fundraising challenges by either purchasing ads and tickets, donating auction items or making cash donations!
Celebrate Spring Charitable Fundraiser
Diamond Sponsor
Leonard, Mulherin & Greene, PC
Gold Sponsor
Walsh Pharmacy and TD Bank
Silver Sponsor
BayCoast Bank; Hirsch, Roberts, Weinstein; St. Anne's Hospital
Media Sponsor
FUN 107 & WBSM and SouthCoast Media Group
Dr. John Manning Golf Open
Title Sponsor--Hays Companies
A Special thanks to Independence Harbor and Fall River Country Club where these events would've been held. Looking forward to next year where we can all be together.
Now is your chance to get all the great items you want, while help helping support us and our mission.