Top Bidders
nr7a40b07

$4,600

swdbca235

$4,050

js0cf900d

$2,305

god2b8418

$2,000

js9a04001

$1,775

MrsTrump

$1,485

asa6126f6

$1,415

htee95c43

$1,320

em2a89d50

$1,250

gn87a12c1

$750
Online Auction Now Live!
The CHATHAM HISTORICAL SOCIETY is auctioning off a number of fun and unique items to bid on to raise money for our organization. Please review our auction items on this site and start bidding!



Live Event Details
Sat Aug 29, 2020
5PM - 6PM EDT
The Atwood Museum
347 Stage Harbor Road Chatham, MA 02633
Add to My Calendar
Get Directions
This year is a different year for all of us. With the recent COVID cluster in Chatham and since our primary concern is the well being of our guests, staff and volunteers, the decision has been made to safely celebrate the Chatham Historical Society's gala, An Evening to Remember, virtually via Zoom.
Join us as we open the doors to the Atwood Museum at 5:00pm on August 29th. You will be welcomed through the doors and given private access to some of the treasures of the museum many people have never seen. And while you're enjoying the Atwood House tour please take a few moments to check on your silent auction bids via this website. The silent auction is open for bidding now and will conclude the evening of the 29th. We've put together creative packages and experiences as well as unique standalone items, all curated with the bidders in mind.
Then, join us for our live auction at 5:30 on Zoom. Maybe you'll win a trip for 4 to Tuscany (there are no time restrictions), or a private lunch with author Anne LeClaire followed by a book group with 10 of your friends or The Players Club at Sea la Vie! Those are just a few of the exiting items in store for you.
One critical component of our evening is our Fund a Need where you can Help Us Keep Our Doors Open. Please consider this additional gift which will help us keep the Museum alive now and for the future. You may donate on this site or wait until the live portion of the evening.
We look forward to "seeing" you on August 29th. And thank you for your support of the Chatham Historical Society and the Atwood Museum!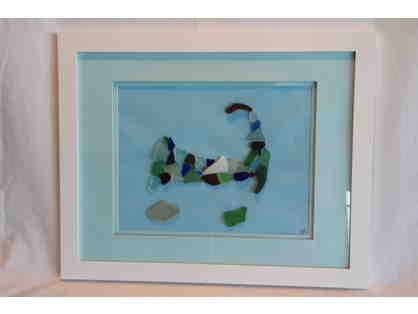 Cape and the Islands Seaglass collage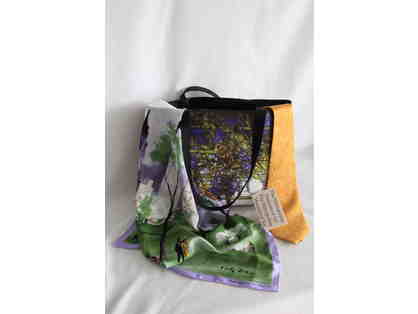 Met bag, tie and scarf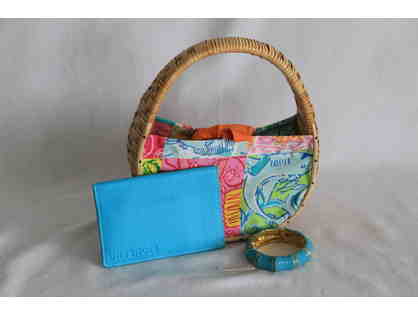 Vintage Lily Bag with bracelet and passport cover