2020 CHEO Teddy Bear (SUPER BEAR) Available Online Now!
NEW: Purchase your 2020 CHEO Teddy Bear (SUPER BEAR) Online!
Pick-up or delivery within the City of Ottawa will be arranged upon purchase.
If you are located outside of the City of Ottawa, shipping costs are not included in the purchase price, and payment will need to be made separately (directly with a CHEO Foundation representative).
Shipping costs are subject to price quoted by Canada Post. A CHEO Foundation represenative will contact you to arrange for shipping payment upon purchase.
Support the little ones in our community!
Now is your chance to not only get the new CHEO Teddy Bear: SUPER BEAR, but to do it knowing you are helping support the work being done at CHEO.
Super Bear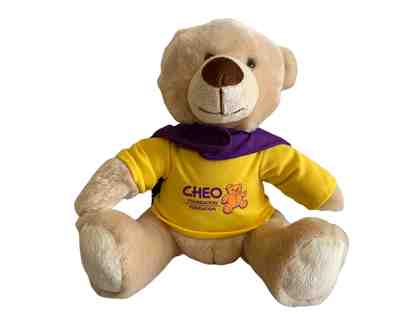 Super Teddy Bear