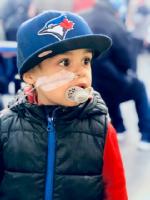 The Starlight Children's Foundation is getting ready to run an online auction fundraiser.
During this time of social distancing, seriously ill children can't go outside and play and be distracted like healthy children can. People like our Starlight children are the ones that are being highlighted in the news. They have pre-existing conditions and are exponentially at risk as they are strongly immunocompromised. While COVID has already dramatically affected Starlight Children's Foundation's fundraising and giving, we continue to serve our mission with with empathy and sensitivity, and we are confident we will emerge successfully. And the one thing this crisis has given us is time - our "A Night With The Stars" Gala has been moved to October 2020.

With the incredibly valuable role technology is playing now, we are launching an online auction on Bidding For Good to raise funds now. Please bid and support!
BID Now on Great Items
People all around the world wait all year to travel during the summer...we need the summer!!! With confidence, we are encouraging travel and adventure by gearing up for our final round in Starlight Children's Foundation's Gala Auction. At this challenging time, we feel it's more important than ever to maintain our community spirit and sense of connectedness. We are determined to continue raising funds to enable us to fulfill our mission - to create life-changing wishes for children with critical illnesses.