Auction Links
Top Bidders
pw1f3a6ab

$313

dca6b4a5d

$175

vo1eee27f

$155

dba3160fa

$140

gle6e274f

$140

rra534495

$80

khf62467d

$60

my37a43b4

$60

at8412eb3

$50

amc854b54

$45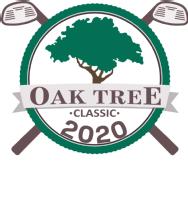 BIG STONE HEALTHCARE FOUNDATION is getting ready to run an online auction fundraiser in support of the Oak Tree Classic Golf Tournament.
Starting on August 10, 2020, BIG STONE HEALTHCARE FOUNDATION will be auctioning off a number of fun and unique items to bid on which will raise money for our organization - and the more items we have the more money we can raise, so we're asking for your help.

Click on "View All Items" & the specific item for more information. Each item was generously donated by an individual or organization who believes in our local health care system.

Give a little and get a lot in return.
Whether you have donated an item or make a bid on the existing items, your participation is an invaluable part of our fundraising efforts. By donating an item or service directly online, you'll be helping to raise money for our organization All donors will receive a mention on our site that can link back to your own web page.
All funds raised through this Silent Auction will go to our Endowment Fund. This fund recruits providers, pays for EMT and paramedic training, provides scholarships to students going into the healthcare field from our schools and helps with out of budget equipment purchases at our healthcare facilities, as well as so much more, all in aid of your local healthcare needs.
Check back often!!
Make sure to check back on your bids using your desktop or mobile device. You can sign up for email updates on the items you are tracking or refer friends!
The Foundation values your support!