Mini Plein Air at the Wisconsin State Fair
Five Wisconsin artists came to the Fair Park on Saturday, July 25 to take part in a mini Plein Air at the Fair painting event. These talented artists captured the spirit of the 2020 Fair Food Drive Thru and created masterpieces that are sure to become collector's items in a year with no Fair. All artwork is now available for sale with 35 percent of the proceeds donated to the Wisconsin State Fair Park Foundation and 65 percent going directly to support the local artist.
Support the Fair you love
The Wisconsin State Fair Park Foundation, established in 1995, is a 501c3 nonprofit corporation. We are committed to providing a superior experience for Wisconsin State Fair Park visitors through public and private partnerships; year-round art and education programs; and the continual enhancements and environmental sustainability of Wisconsin State Fair Park.
Our donors know that the State Fair is where families create traditions and memories that last a lifetime. It is a place where urban meets rural and thousands of visitors learn something new. It is a place to celebrate the agricultural bounty of Wisconsin and try something new on a stick. This the magic of the State Fair – past, present and future.
Featured Artwork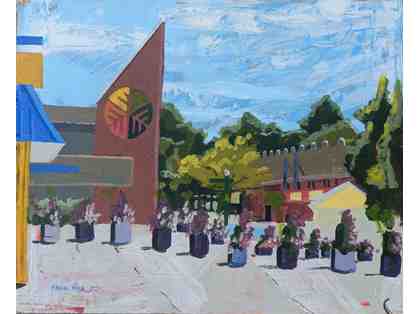 "Looking Down a Quiet Central Street" by Frank Korb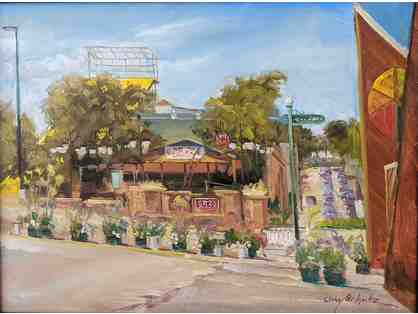 "Sleeping Giant" by Larry Schultz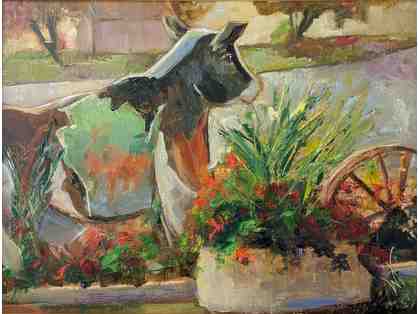 "Permanent Resident" by Wendie Thompson