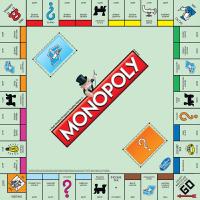 PCL/ED is getting ready to run an online auction Monopoly Board fundraiser for the CHEO Foundation!
Starting on August 1, 2020, PCL/ED will be auctioning off a number of Monopoly Board "properties" to bid on to raise money for the CHEO Foundation!
In addition to benefiting the children and families in the communities where we live, work, and play, this initiative is designed to create networking connections between local companies. It may also lead to future partnerships in projects, and it provides participating companies with the opportunity to advertise what they have accomplished.
The Concept, Explained...
PCL/ED will be creating a custom Monopoly game board, where the tiles will be projects that PCL and EllisDon have delivered around the Ottawa area and surrounding region.
Contractors and trades who have worked with PCL and/or EllisDon, are to bid on these tiles to get their name on them. After the bidding has closed, the final board design will be sent in to be made through a third party who will create the custom game.