Join Ladder Up for Our 5th Annual Tee Up Golf Outing!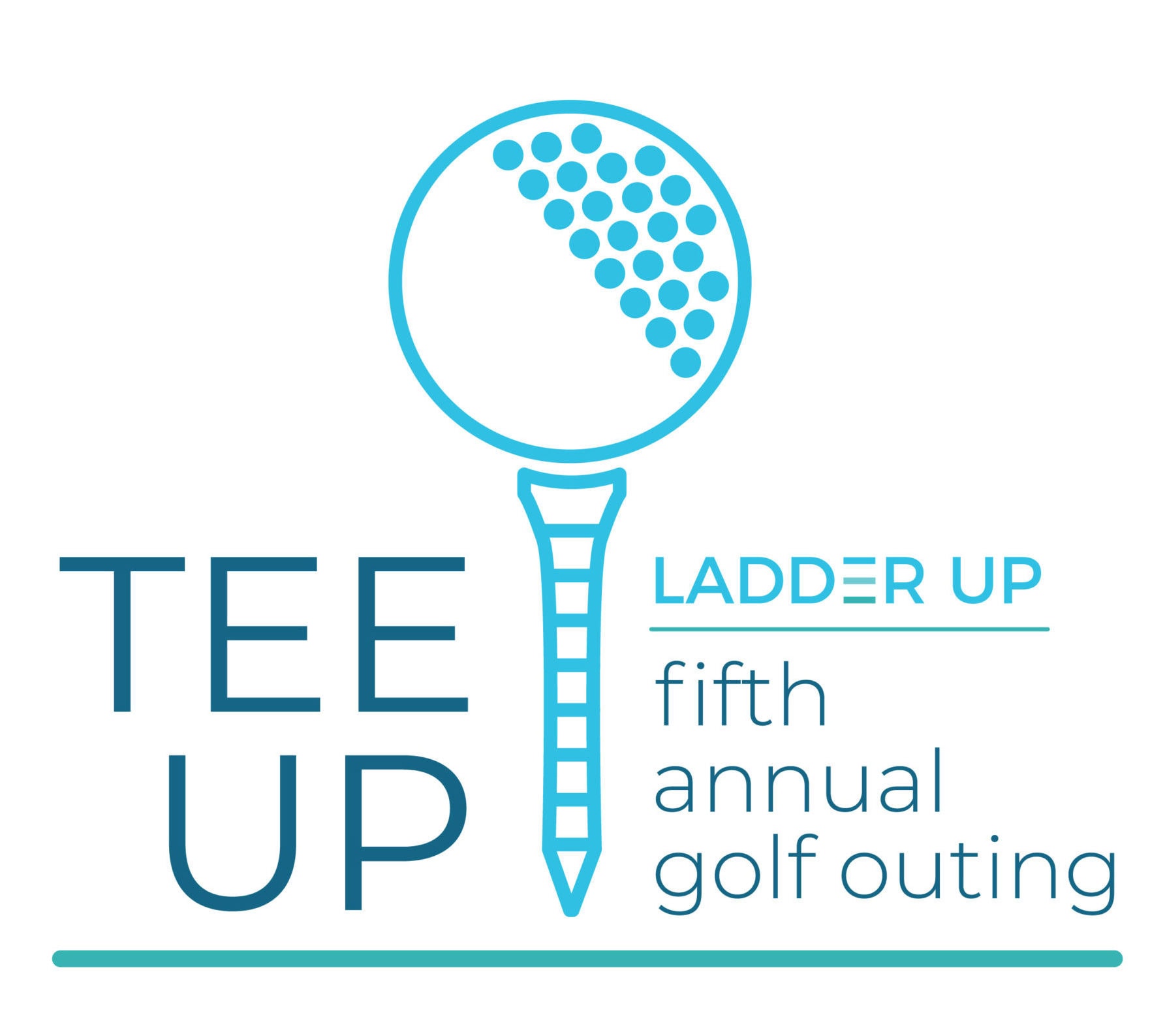 Ladder Up's Advisory Board will host Tee Up, the organization's Fifth Annual Golf Outing, on Monday, September 21, 2020, at Riverside Golf Club.
GOLF OUTING:
At Tee Up, individuals from the Board's professional and personal networks will have the opportunity to invest in Ladder Up's mission to help hardworking families access the financial resources they need to move up the economic ladder. Please consider sponsoring the event to demonstrate your commitment to the thousands of clients Ladder Up serves each year.
Guests will enjoy a boxed lunch, 18 holes of golf including longest drive, closest to the pin, and best foursome contests, golf cart, and hosted beer and wine on the course.
Space is limited. Register for the event today!
RAFFLE:
Whether you're a golfer or not, if you'd like to support Ladder Up through this event, you can enter a raffle to win a $500 Target gift card! Raffle entries will be available until 11:59 PM CST on Monday, September 21, 2020. Entrants need not be present at the event to win!
LADDER UP:
Ladder Up helps hardworking Illinois families access critical financial resources. In the fall of 2018, Ladder Up acquired Center for Economic Progress (CEP), enabling the organization to provide expanded tax, financial education, and asset-building services, as well as add legal aid to the organization's program portfolio. Since CEP's founding in 1990 and Ladder Up's founding in 1994, the two organizations have generated a combined total economic impact of over $1.2 billion for Illinois families and communities.
Ladder Up leverages more than $2 million in donated services, space, and goods each year to deliver $27 in benefits to clients for every $1 invested in the organization.
Live Event Details
Mon Sep 21, 2020
8AM - 6PM CDT
Riverside Golf Club
2520 S Des Plaines Ave North Riverside, IL 60546
Add to My Calendar
Get Directions
PROGRAM
8:00 AM: Registration for first round opens
8:30 AM: First Shotgun Start
11:30-1:30 Boxed Lunch Pick Up
12:00 PM: Registration for second round opens
1:00 PM: Second Shotgun Start
Please note:
Event plans are based on a Phase 4 status in the Restore Illinois COVID-19 recovery plan. Benefits are subject to change.
Masks must be worn indoors at Riverside Golf Club. Guests who do not have their own mask will be provided a mask by the club.
Ticket sales will be open until Wednesday, September 16th, or until the event reaches its 100 guests limit. When purchasing tickets, guests will have the option to select the morning or afternoon shotgun start. Time slots are not guaranteed. Ladder Up will contact guests about their assigned tee-off time in advance of the event.
Polo shirts are allowed, but guests may not wear jeans, cargo shorts, or t-shirts.