Donate Cash
Top Bidders
peb45

$214

lb3b2abb4

$160

spunky29

$100

meetjenwong

$100

castlegold

$97

lf32bf34a

$96

ngoodman

$73

blamonica

$72

gearmanpb

$65

janetgzinn

$64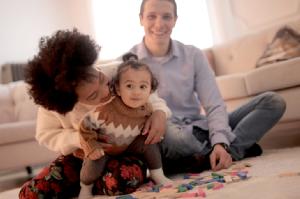 ONLY 5 DAYS LEFT

!
FamilyKind's Holiday 2020 Auction is now open. The auction will run from November 16, 2020, to November 29, 2020, with proceeds benefiting FamilyKind Please help us continue to provide high-quality services to families in transition due to separation or divorce.
So many great items at great prices! Make your bid now!
Whether you're looking for something unique for yourself or searching for a gift for a special someone, you're sure to find something in our auction. Now is the time to get a head start on your holiday shopping and help support a wonderful cause.
If you don't want to bid, please "Embrace a Family" and make a generous tax-deductible gift to FamilyKind today.

Please share our auction with your friends, family, and community!
The success of our online auction depends on you spreading the word to as many people as possible. We need your help. Please click on "Refer Friends" and encourage them to participate so they don't miss a single moment of the fun and excitement.
PLEASE be sure to check that the mailing address and credit card information you have on file with Bidding for Good is up to date.
If you're the winning bidder for any item(s), the credit card you have on file with Bidding for Good is the one that will be charged, and the mailing address you have on file with Bidding for Good is where your item(s) will be shipped.
Thank you!