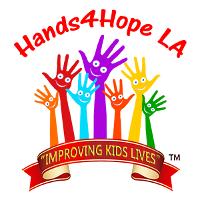 Hands4Hope LA Online Auction
For Wayne Linsey & Friends Starlight Jazz @ Home Holiday Concert.
Thank you for visiting our auction page!
Get holiday gifts for your loved ones during this holiday season. Thanks to our awesome donors, Hands4Hope LA is auctioning off fun and unique items to bid on and raise money for our organization!
The proceeds for these gifts will go to support at-risk youth by giving them a safe, educational, & nurturing space.
Since 2000, Hands4Hope LA in North Hollywood has provided free programs and services for low-income, predominantly minority households to improve their quality of life.
INSTRUCTIONS ON BIDDING: At the top of the page, click on "Register to Bid" and fill out the form to create a username and password to use during the auction. Everybody will be able to see your username.
DELIVERY INSTRUCTIONS: Unless otherwise specified on the item, the items you win will be available for pickup the week following the auction in North Hollywood. Should you want yours mailed to you, there may be an additional shipping cost that will be added to your final bid, if it costs more than regular mail.
You can also show your support by clicking on the "Donate Now" button located to the top right to give cash donations or by clicking on the "Donate item" button to contribute items to our future auctions. Thank you for your support.
If you have questions or concerns about the auction, please contact cwindley@hands4hopela.org.
Live Event Details
Join Wayne Linsey, Pat Prescott, and some of our favorite jazz artists for a holiday show unlike any other. For our second show of the Starlight Jazz @ Home 3 part series, we will be celebrating the holiday season with some of our favorite tunes, featuring a smooth jazz twist.
With a tax-deductible donation of $20, $200, or $2,000 you will receive an exclusive invitation to this amazing event. Help fund new and innovative programs for our students and see what all the jazz is about!
The Starlight Jazz @ Home Holiday concert will take place online and you can register at https://lu.ma/holidaystarlight to get your link.
The list of artist are:
Wayne Linsey
Nils
Karen Briggs
Johnny Britt
Lynne Fiddmont