Links
Top Bidders
jp527ae02

$880,400
Thank you for supporting First Responders Children's Foundation
Congratulations to the American Girl Collector Doll auction winner for helping to raise over $880,000 for First Responders Children's Foundation!
The nine-day virtual silent auction featured three one-of-a-kind American Girl Collector dolls bedecked with more than 5,000 Swarovski crystals and crystal beads in 24 colors. The gorgeous gowns and complementary accessories took Swarovski couturiers over 330 hours to design and hand embellish the thousands of crystals adorning the dresses.
Now, more than ever, it's important to show our gratitude to our country's dedicated First Responders who have contributed and sacrificed so much to help our communities this year. We're thrilled to celebrate and thank our frontline heroes with this incredibly generous gift of funds and provide some well-deserved holiday cheer for their children and families this year.
First Responders are on the front lines of the COVID-19 pandemic in every community across the country, and First Responders Children's Foundation provides support for first responders and their families who are enduring financial hardship due to the coronavirus outbreak.
If you would like to make a direct donation to First Responders Children's Foundation, please visit 1strcf.org.
Watch what makes each doll one of a kind
Benefiting First Responders Children's Foundation
*For each doll auctioned, the net proceeds will be equal to the total bid price received for such doll, minus an auction host fee of $600 and an amount equal to 5% of the total bid price.
Start bidding on your favorites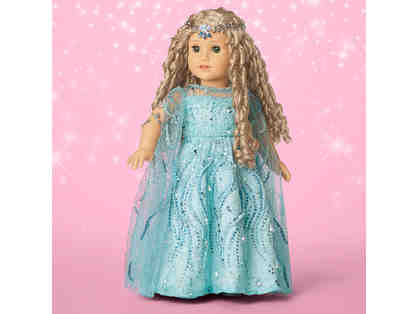 2020 American Girl Boho Chic Collector Doll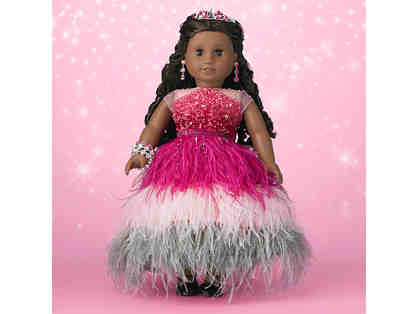 2020 American Girl Fuchsia Feathers Collector Doll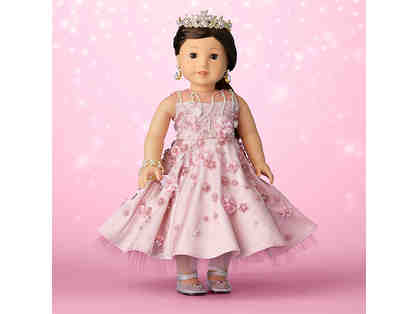 2020 American Girl Sweet as a Rose Collector Doll