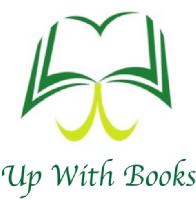 The Online Auction is Open!
The Every Summer Has a Story is open! The auction will run from November 1, 2021 to November 25, 2021, with proceeds going to Up With Books to provide new books to children living in poverty. Please join us in putting books into the hands and hearts of children in need and helping them to break the cycle of poverty.
Please check back often as new items are listed!
Items will be available for pick up:
Friday November 26 and Saturday November 27 from 9am to 1pm at:
Up With Books
70 Princeton Street, 2nd Floor
North Chelmsford, MA
Or please contact us to make other arrangements. Shipping is available with cost added to winning bid.
Book Sale
Stop by Up With Books on November 26 and 27 and pick up FREE used books! (9am - 1pm). Discounted new books and Innisbrook Wrapping Paper will also be available for purchase.
Thank you for your support!
Make Your Bid to Support Up With Books!
Now is your chance to not only get all the great items you want, but to do it knowing you are helping support our organization and mission.