Links
Top Bidders
pg2bb16e7

$633

eb47e35e0

$345

mh0668503

$340

ckc428674

$267

bs260ddc8

$265

mh5020986

$265

cv018ba16

$248

lm03ca10a

$236

dmd4d4cc1

$235

ll51f58c2

$230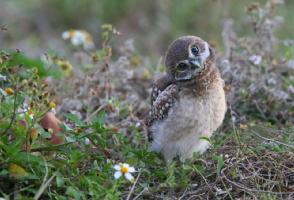 The BURROWING OWL FEST Online Auction is Open!
The Cape Coral Friends of Wildlife Burrowing Owl Fest Auction is now open.
The auction will run from February 10, 2021 to February 27, 2021, with proceeds going to CAPE CORAL FRIENDS OF WILDLIFE INC in order to preserve and enhance the habitats of protected wildlife species and to educate the community about Cape Coral?s wildlife resources..
Auction items range from Wildlife arts, Pottery, Jewelry, Bikes to donated items guaranteed to delight and surprise. So, tell your friends, family, community.
LET THE BIDDING BEGIN AND BEST OF LUCK!!!!
Make Your Bid to Support CAPE CORAL FRIENDS OF WILDLIFE
Now is your chance to not only get all the great items you want, but to do it knowing you are helping support our organization and mission.
Our Mission is Dedicated to Protection, Preservation and Education.
Cape Coral Friends of Wildlife is a volunteer organization whose purpose is to preserve and enhance the habitats of protected wildlife species and to educate the community about Cape Coral?s wildlife resources