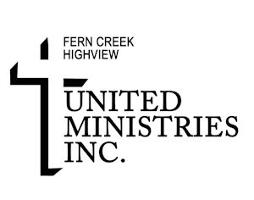 FERN CREEK HIGHVIEW UNITED MINISTRIES
WELCOMES YOU TO OUR ONLINE

GIFT CARD GALA EVENT!
Starting on April 19, 2021, FERN CREEK HIGHVIEW UNITED MINISTRIES will be hosting a Gift Card Gala where you can purchase tickets to win gift card bouquets to raise money for our organization.
Show your support by purchasing tickets to our gift card bouquets for an opportunity to win major gift card bundles! NO GIFT CARD BUNDLES ARE WORTH LESS THAN $150! Tickets fees range from $5 to $10 per ticket. $5 tickets are for gift card bundles worth $150 up to $200 and will be limited to 99 tickets. $10 tickets are for bundles worth $200+ and will be limited to 50 tickets sold!
AND THE BEST PART....
We will be having a SECOND CHANCE drawing...so even if your name isn't pulled for the ones you choose, all the tickets of individuals who didn't win will go into a large bowl at the end of the evening and given a second chance to win many more individual gift cards!
ATTENTION PLEASE READ:
** WINNER WILL BE DRAWN LIVE VIA FACEBOOK ON OUR FACEBOOK PAGE THURSDAY, MAY 6TH AT 7PM. GIFT CARDS CAN BE PICKED UP AT FERN CREEK HIGHVIEW UNITED MINISTRIES LOCATED AT 9300 BEULAH CHURCH RD. LOUISVILLE, KY 40291 UNTIL MAY 14TH. ANY GIFT CARDS NOT PICKED UP BY THEN (OR NOT LOCALLY SOLD) WILL BE MAILED TO ADDRESS ON FILE WITH BIDDINGFORGOOD.COM AFTER MAY 14TH.
SEE SOME OF OUR GIFT CARD BOUQUETS BELOW!

Become a Sponsor
Place your company's logo on our site that links back to your own web page and you could develop new business. We can track how often your logo is viewed and clicked to see just how many people are accessing your site. Please contact Renee Bryant or Stephanie Hodge if you would like to become a Sponsor at 502-762-9608!