Auction Links
Top Bidders
ab6c9d56b

$1,195

dkd8dedcd

$540

jm561fe40

$510

jb86d7f77

$260

rlbbb3883

$235

jcf088d7e

$205

mld786093

$200

mr3d6f592

$185

edbd3252d

$180

krb5ae9c8

$130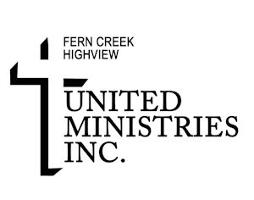 GIFT CARD GALA EVENT!
FERN CREEK HIGHVIEW UNITED MINISTRIES is hosting a Gift Card Gala where you can purchase tickets to win gift card bouquets to raise money for our organization.
Show your support by purchasing tickets to our gift card bouquets for an opportunity to win major gift card bundles!
WHAT YOU NEED TO KNOW
NO GIFT CARD BUNDLES ARE WORTH LESS THAN $150! Tickets fees range from $5 to $20 per ticket. $5 tickets are for gift card bundles worth $150 up to $200 and will be limited to 99 tickets. $10 tickets are for bundles worth $200+ and will be limited to 50 tickets sold! Lastly, we have 1 bouquet worth $500 that we are selling 50 tickets at $20 each.

AND THE BEST PART....
We will be having a SECOND CHANCE drawing...so even if your name isn't pulled for the ones you choose, all the losing tickets will go into a large bowl at the end of the evening and given a second chance to win many more individual gift cards!
HOW WILL WINNERS BE DRAWN?
WINNERS WILL BE DRAWN LIVE VIA FACEBOOK ON OUR MINISTRY FACEBOOK PAGE THURSDAY, MAY 6TH AT 7PM Eastern Time.
HOW WILL I GET MY GIFT CARDS?
If YOU WIN, GIFT CARDS CAN BE PICKED UP AT FERN CREEK HIGHVIEW UNITED MINISTRIES LOCATED AT 9300 BEULAH CHURCH RD. LOUISVILLE, KY 40291 UNTIL MAY 14TH. ANY GIFT CARDS NOT PICKED UP BY THEN (OR NOT LOCALLY SOLD) WILL BE MAILED TO ADDRESS ON FILE WITH BIDDINGFORGOOD.COM AFTER MAY 14TH.
SEE SOME OF OUR GIFT CARD BOUQUETS BELOW!

Shout Out to Our Sponsors!

Thank you to the following companies/individuals for their support!!
PLATINUM

Passport
Ron Lewis
Ron Loughry & Beth Breetz
Papa Johns (Fern Creek/Mt. Washington)
Mary & Tommy Russell
Auto-Owners Life Insurance Company

The Mattingly Family
GOLD
Trilogy
SILVER
Jerry & Carol Ebel
Barb & Dave Raymer
Believer's Church
COPPER
Jim & Barb Harris
Lee Realty Team, LLC
L&N Credit Union
Irv Maze
Sheila Sullivan