Auction Links
Top Bidders
pk5b7e57a

$5,200

tc95d5c21

$2,252

po06e97cd

$2,100

ml764020e

$1,631

kl4f7235e

$850

rtc78269b

$671

tw7710ea3

$625

rd74583d8

$525

jp64c14c9

$482

ph7409062

$466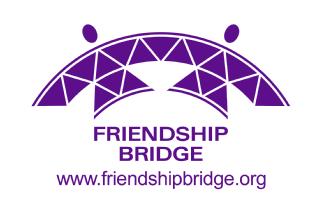 Welcome to Friendship Bridge's Online Auction!
Savor a night at home while supporting Friendship Bridge at our 6th annual Stay-At-Home Building Bridges Gala from May 3-7, 2021! This year's theme is "Her Business, Her Way" in celebration of the variety of businesses our clients operate as a result of participating in our Microcredit Plus programs. From agriculture to artisanry, the women served by Friendship Bridge have continued to be innovative, flexible, and tenacious in their efforts - even in the face of a global pandemic.
Friendship Bridge's 2021 Stay-at-Home Building Bridges Gala Auction will run from April 23 - May 7th at 8:00pm MST, with extended bidding available for high-demand items.
All auction proceeds and donations will be used to directly fund the work we do to empower women to eliminate poverty in Guatemala.
*** PURCHASE TICKETS TO THE GALA
Need technical support? If you need any assistance with bidding on this website, please call the Friendship Bridge office at 303-674-0717 or email info@friendshipbridge.org. Our office hours are M-F 8:30am to 5:30pm MST.
Bidding for Good: Read instructions on how to use this website

Note: In order to place a bid, your credit card information is required. The safety of your credit card information is of paramount importance to our auction vendor. Bidding for Good takes every precaution to ensure your information is secure to industry standards.
All items are non-refundable.