Featured Sponsor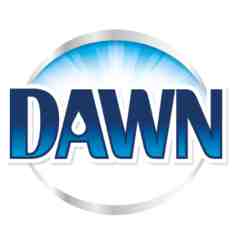 Dawn Dish Soap
Auction Links
Top Bidders
jod2d455b

$3,850

lc83dfb42

$2,260

jma8072f4

$2,100

mj5a70988

$1,300

jm6e6836b

$1,000

mm77AK

$1,000

jbe1509b9

$1,000

lm7319466

$1,000

ln66ab1bd

$930

ahb7101a5

$650
Get your groove on - you've never been to a fundraiser like this!
Live Event Details
What: A Groovy Gathering to support waterbirds in nature.
Where: Wherever YOU are!
When: Saturday, May 15th, 2021, from 6-8pm PDT.
Who: If you've ever taken a walk in nature, marveled at a pelican in flight, or watched a duck lead a trail of ducklings across a pond, this event is for you!
How: Our Groovy Gathering is a funky, fun choose-your-own adventure on Zoom. This is not another boring webinar. You're invited to interact and explore - be inspired by a keynote speaker, play trivia games, hear short stories of hope and tenacity, socialize at a virtual bar, view silent auction items close up, and much more! *And* if you provide your mailing address, you will get a party kit in the mail to help you get your groove on at the event.
Optional Add-Ons:
Portuguese Secret Recipe Sangria Pre-show: If you've never tried home-made sangria from a grandmother's secret recipe, you're in for a surprisingly strong and delightful treat! Feel like you left the country as the fabulous drag queens of DragTaste transport you to Portugal entertain and guide you through making a special sangria to drink during the event.
50th hand-dipped tie-dye t-shirt! Collect a limited edition t-shirt to vibe up for the party. Save money by purchasing your t-shirts with your event ticket!
>> Be sure to include your size preference in the Comments during checkout. <<

About International Bird Rescue
In 1971 after 800,000 gallons of crude oil spilled into the bay, concerned individuals led by a registered nurse named Alice Berkner jumped into action, bringing International Bird Rescue to life. We have always had to pave a road where there is none. Staff and volunteers work with tenacity alongside clients, partners, and the public to find solutions. Today, we research best practices at our crisis response hospitals on the Pacific Coast and share them worldwide.
Our mission is to inspire people to act toward balance with the natural world by rescuing waterbirds in crisis. We dream of a world in which every person, every day, takes action to protect the natural home of wildlife and ourselves.