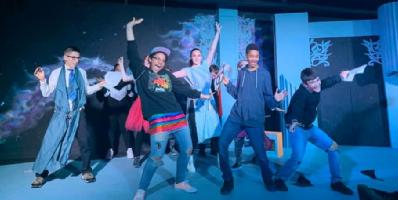 The Online Auction is Now Open!
The Beacon Charter Schools Virtual Gala and Silent Auction is now open. The auction runs from March 25, 2021 to April 8, 2021, with proceeds going to Beacon Charter Schools in order to help us fulfill our mission to develop artistic thinkers by nurturing self-expression while preparing our graduates with the academic skills necessary for sustained post-secondary success.
Auction items range from amazing local experiences to themed gift baskets and other donated items guaranteed to delight and surprise.
So... tell your friends, family, and social networks. Let the bidding begin!
New items still being added!
Make Your Bid to Support the Student Artists of Founders and Beacon!
Now is your chance to not only get all the great items you desire while knowing you are helping support our organization and mission.
Thank you to our Spotlight Sponsors, BankRI, Navigant Credit Union, and Soucy Insurance!