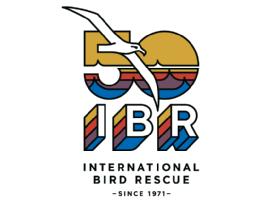 It's time for a Groovy Reunion!
It takes a village to rescue wildlife. If you are receiving this email, it is because you are one of hundreds of hardworking heroes who helped build International Bird Rescue (formerly IBRRC). You are part of our Big Family, the legacy of Alice Berkner?s heroic efforts and all who followed. Together, we have rescued over 125,000 waterbirds during 50 years of wildlife emergencies. Every step of the way, people like you have been the beating heart of this organization.
Together, we hope to inspire a Global Revolution in which every person, every day, connects with nature and takes action. You led the way.
Thank you, Bird Rescue Hero!
Live Event Details
Order Tickets
Sat Apr 17, 2021
4PM - 8PM PDT
virtual on Zoom
https://zoom.us/j/94950486622?pwd=YnJmU3J5MmlIendmTnZwbHh2MnREQT09 Meeting ID: 949 5048 6622 Passcode: pelican
Add to My Calendar
Get Directions
We're inviting the Big Family of people who care to a private reunion in celebration of our fiftieth year.
Take a walk down memory lane as we share photos from the archives of 50 years of wildlife crises. We will have lively interactions, a virtual toast, and breakout rooms to celebrate each decade of our work.
Tickets are free with an optional $25 donation and include a collector's edition 50th Anniversary lapel pin (which can only be earned, not purchased), a token of our appreciation. Please confirm that we have your current mailing address so we can get the pin to you before the reunion. Please note that this ticketing platform (Bidding for Good) requires you to register with a credit card, even for the free ticket. No charges will be made on your card, unless you make a donation at registration or during the event.
Join our casual Zoom event from the comfort of your own home with your favorite drink in hand. It is the perfect time to wear the comfy vintage spill shirts or hats that you've collected over the years with pride for your service. Please join us if you are able. It simply wouldn't be the same without you.
Enjoy a Merchandise Discount!
Details to be added here soon.