Featured Sponsors
IONIS
Donate Cash
Auction Links
Top Bidders
texson29

$3,500

mm3dc04c6

$3,500

drefsiii

$2,800

smffd5ac4

$2,100

ch2ba4322

$1,550

kb0281d61

$1,447

sjf8741aa

$770

asa8e65db

$725

asa5a6ace

$700

pj15413fe

$500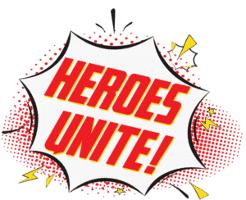 Angelman Syndrome Foundation is getting ready to run an online auction fundraiser.
Starting on May 1, 2021, Angelman Syndrome Foundation will be auctioning off a number of fun and unique items to bid on to raise money for our organization - and the more items we have the more money we can raise, so we're asking for your help.

Give a little and get a lot in return.
Whether you have 1 item or 100 to contribute, your participation is an invaluable part of our fundraising efforts. By donating an item or service, you'll be helping to raise much-needed funds for the ASF. Contact kmurphy@angelman.org to donate to this important fundraiser.
Make your bid now
Now is your chance to not only get all the great items you want, but to do it knowing you are supporting ASF Families, Clinics and Research towards new therapies and eventually a cure for Angelman syndrome!
It's pretty Heroic -- THANK YOU!