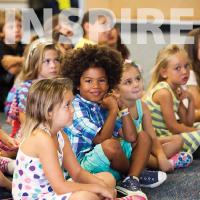 Palo Alto Kiwanis Club's annual auction is open for 2021!
Help our community become a better place when you bid on wonderful unique items in the Kiwanis Club of Palo Alto's annual auction and fundraising event.
This year, we're celebrating on Saturday, June 19 and so are honoring Juneteenth in several small, distanced backyard bbq's for those who are vaccinated and feel ready to gather. If you'd like to join in or see our special Juneteenth Zoom program, please contact us.
All proceeds will be used to help others in our community, especially children.
We especially thank our donors and members of color who are enriching our event with their contributions, and we welcome everyone to join with us in spirit to celebrate fellowship and liberation, wherever in the world you may be.
May your community be better, too. Thank you!
Live Event Details
Kiwanis Club of Palo Alto presents our annual fundraiser to support our community, on Saturday, June 19th - a virtual event!