Auction Links
Top Bidders
mb07fa763

$400

che11f50c

$385

rr12bd425

$220

lh1fa97b2

$215

bwac40706

$100

mde1f0c83

$85

pp45ad512

$80

gaf30164a

$75

BentleyDog

$70

tvabb5737

$60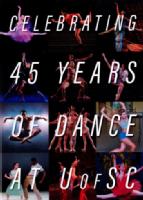 The Online Auction is Open!
The UofSC Dance Gala is now open. The auction will run from May 5, 2021 to May 15, 2021, with proceeds going to University of South Carolina Educational Foundation in order to support Dance Major's Sholarships. Auction items range from exotic vacation getaways to donated items guaranteed to delight and surprise. So, tell your friends, family, community. Let the bidding begin!
Make Your Bid to Support UofSC Board of Dance's Virtual Gala celbrating 45 years of Dance at UofSC
Now is your chance to not only get all the great items you want, but to do it knowing you are helping support our organization and mission. (ADDITIONAL INFORMATION ABOUT YOUR ORGANIZATION OR MISSION).