Donate Cash
Auction Links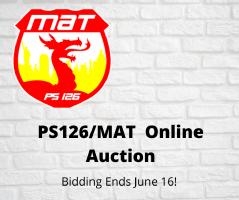 Only a few days left to shop our Online Auction!
Don't forget to shop our Online Auction!
We have lots of sports memorabilia amd some other fun items! Don't let these items pass you by!
Live Event Details
Come join us for an entertaining night over zoom.
Our very own parent Super Chef Alex Singal will lead us in making pizza - order your pizza kit today
$20 for one kit
$35 for two
Each pizza kit serves 4 people.
Pick up your kit the day of at school - details to be announced.
Make Your Donation to Support PS126/MAT!
Please consider an extra donation to fund our lower school music program.
Don't Forget to Shop Our Online Auction!