The Online Auction is Open!
The New England Patriots VIP Hospitality Tickets - 2021 Training Camp is now open. The auction will run from July 23, 2021 to July 25, 2021, with proceeds going to New England Dairy & Food Council to support increased physical activity, nutrition education, and access to healthy food for youth and families throughout New England.
Auction items are football related. So, tell your friends, family, community. Let the bidding begin!
Make Your Bid to Support New England Dairy & Food Council!
Now is your chance to not only get all the great items you want, but to do it knowing you are helping support our organization and mission. Visit NewEnglandDairy.com to learn how dairy farmers are giving back to their community and how you can too!
Featured Items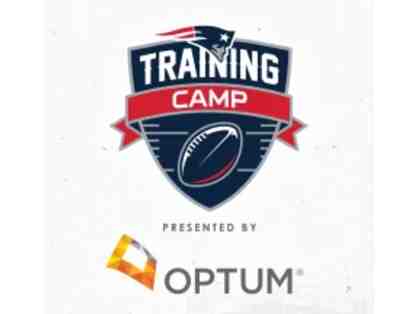 Family 4-pack of VIP Hospitality Tickets to the New England Patriots 2021 Training Camp