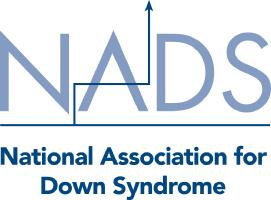 Online Raffle and Auction is Open!
The raffle and silent auction portion of NADS Fashion Show 2021: Diamond Edition is now open! The auctions will run from October 12, 2021 to October 17, 2021, with the virtual Fashion Show being broadcast on Sunday, October 17th at 1pm. All proceeds go to National Association For Down Syndrome in order to support our mission
to provide resources to enable all persons with Down syndrome to acheive their full potential.
Raffle and auction items range from toys and games guaranteed to delight and surprise to wine tastings
and family adventures. So, tell your friends, family, and community! Let the bidding begin!!
Live Event Details
Help NADS celebrate 60 years of service in style! Please join us for entertainment, dancing, and see our models on the red carpet in the virtual Fashion Show!
Event: NADS 2021 Virtual Fashion Show
Time: Oct 17, 2021 01:00 PM Central Time
Join Zoom Meeting
https://us06web.zoom.us/j/83509978817?pwd=S2lQcjN6MElqVXcxUUJIYjlDdWVsQT09
Meeting ID: 835 0997 8817
Passcode: 263386
Make Your Bid to Support NADS!
Now is your chance to not only get all the great items you want, but to do it knowing you are helping
support our organization and mission. Sponsorship opportunities are still available.
Contact fashionshow@nads.org for more information!