Donate Cash
Auction Links
Top Bidders
af9e92bf2

$900

mutualgain

$536

jb9ddb401

$473

ep3d3741a

$350

ho1344ada

$325

myc965da5

$301

slbcecff7

$290

ead52c19b

$238

cm5f9a4b5

$220

tg40903fa

$182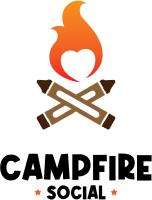 Variety-the Children's Charity of Ontario is getting ready to run an online auction fundraiser.
Grab your backpacks and marshmallow sticks, because Variety- the Children?s Charity of Ontario are hosting our second online auction.
If there is anythng that recent events has taught us, it is that friendships are valuable. And the friendships we form throughout childhood in camp and at school help us learn, and support us as we grow older; that is the very purpose of our Campfire Social online auction.
With our Variety kids back at camp, we are looking to grow, and are working on expanding and developing additional camp programming in our local and surrounding communities.
To accomplish this goal we are looking for the support of our community to help us help kids make friends that will last a lifetime.
Our mission and mandate, as a charity is to subsidize kids and families, be it sending kids to camp or creating a facility that is open and accessible, a place that is truly inclusive and welcoming for kids of all abilities.
Together with our in-person Camp Fire Social event fundraising auction is to raise in excess of $100,000 all with the aim to help us alleviate the costs on a child?s family, help us maintain an accessible and inclusive facility, and give kids a summer they?ll never forget.
As Variety-the Children's Charity of Ontario will be auctioning off a number of fun and unique items to bid on to raise money for our organization - and the more items we have the more money we can raise, we're asking for additional help.
While we appreciate that you may make a bid in support of our cause, there are other ways to show your support.
Camp Fire Social
Buy a ticket to our Camp Fire Social.
Your $135.00 ticket (tax receipt issued for a portion of the cost) guarantees you a cost effective and fun night out, with good friends, music by Toronto's own Dr. Draw, beverages, and good fare.
All proceeds going to support Variety, our camps, and facility.
Please visit: https://varietyontario.ca/campfiresocial/.
COVID safety protocols are in effect, including: hand sanitizing stations, vaccine requirements, social distancing measures, and if needed, COVID testing onsite or before event.
Should COVID restrictions restrict in person gatherings, the social will be either moved to a virtual format or refunds will be issued.
Donate Items
Show your support by clicking on the "Donate Items" button to contribute to our catalog.

Give a little and get a lot in return
Whether you have 1 item or 100 to contribute, your participation is an invaluable part of our fundraising efforts. By donating an item or service directly online, you'll be helping to raise money for our organization, and you'll receive a mention on our site that can link back to your own web page.
Become a Sponsor
Place your company's logo on our site that links back to your own web page and you could develop new business. We can track how often your logo is viewed and clicked to see just how many people are accessing your site.
Learn more by reaching out to:
Chris Yaccato
Manager, Fundraising & Corporate Engagement
Variety ? the Children?s Charity of Ontario
3701 Danforth Avenue
Scarborough, ON M1N 2G2
T) 416 -699 -7167 x 291
E) cyaccato@varietyontario.ca
www.varietyontario.ca
Charitable Registration #118955137RR0001
Bradley Smoker w/ Woodchips