Featured Sponsor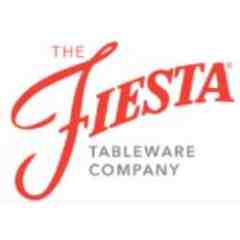 Fiesta Tableware Company
Auction Links
Top Bidders
hc3e1aabb

$6,000

ah161eb3e

$5,360

ds518b00c

$2,600

kr9759eb0

$2,571

kc0abbd72

$1,400

cg29937d9

$900

pm1ac3b1e

$851

jda4ce18b

$845

jscf3a2b6

$312

The Online Auction is Open!
East Liverpool High School Alumni Association (ELHSAA) is partnering with Fiesta Tableware Company to auction off 12 Special Fiesta Items to celebrate the 150th Anniversary of the pottery. On-Line Auction runs from 9/24 to 10/8. Items can be picked-up at the Fiesta Tableware Company Outlet or shipped.
Funds raised will promote education in the local school districts. Money raised will be split between the ELHSAA and the Oak Glen High School Alumni Association for College/Trade School scholarships and support of alumni programs.
Note: All winning bidders will be charged 5.75% sales tax
Shipping will be handled by Fiesta Tableware Company
Proceeds benefit East Liverpool and Oak Glen High School Alumni Associations
Amazing Rare Fiesta Items Can Be Yours!