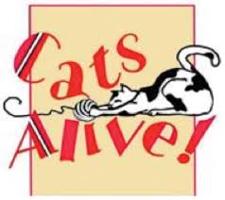 Welcome to the PawsWatch CatsAlive!
Online Auction!
PawsWatch will hold the 21st Annual CatsAlive! Auction benefit to help Rhode Islanders provide spay/neuter, vaccinations and medical care for community feral cats. The CatsAlive! Online Auction, will run from October 15th through November 12th.
As always, funds raised from the on-line auction will help PawsWatch with the cost of the Trap-Neuter- Return-Monitor program, which is the humane, effective approach to stabilizing feral cat populations. Feral cats are humanely trapped, spayed or neutered, vaccinated, and ear-tipped (the universal symbol of a neutered and vaccinated cat), and then returned to their familiar habitats.
Monies raised are also crucial to the "care and feeding" of the PawsWatch Community Cat Center in Johnston RI. With the sponsorship of the Grieco Automotive Group, the CCC provides pre and post operative housing and follow up medical care to the cats and kittens brought to us by PawsWatch trappers and concerned people who want to help the cats in their neighborhood. The cats and kittens staying at the CCC are also evaluated to determine if their path is release back to their colony or if they have the potential to be socialized and adopted into a forever home. The CCC serves as a hub for our foster home management, adoption processing, volunteer coordination, fundraising and public education.
Veterinary care for our cats is becoming more difficult to find. Your generosity will give us the ability to expand our medical suite at the CCC so that more of the cats in our care can be treated in-house.
For over twenty years PawsWatch has been actively helping our communities address the free-roaming cat population. We are excited to host this online auction as a fun and easy way to help our feline friends and support the important work done by our dedicated volunteers.
So please click and bid! And Be generous!
Check back often as new items will be added throughout the auction!
Please visit our website https://pawswatch.org/ and like us on
Facebook at PawsWatch or PawsWatch at the Community Cat Center for more information.
Become a Sponsor
We have 4 Sponsor categories :
GOLD- $500 + Get your Business/Name on the Auction Site and also our website with your logo and a link to your website.
BRONZE- $250 -$499 Get your Business/Name on the Aution Site and also our website with you name and address.
SILVER- $100-$249 Get your Business/Name on the Auction Site and also business/name listed on our website.
FRIENDS OF PAWSWATCH-Under $100.00 Get your name listed on the Auction Site.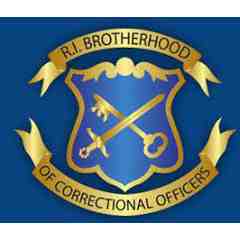 Rhode Island Brotherhood Of Correctional Officers