Donate Cash
Auction Links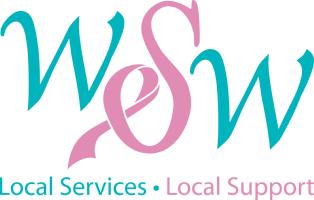 WOMEN SUPPORTING WOMEN, INC. is getting ready to run an online auction fundraiser.
This event also coincides with Shore Gives More Giving Tuesday thru the Community Foundations of the Lower Eastern Shore. https://www.shoregivesmore.org/
Starting on November 29, 2022, WOMEN SUPPORTING WOMEN, INC. will be auctioning off a number of delicious sweets to bid on to raise money for our organization.
All items will be from local businesses and winners will receive a certificate with the bakery information. Winners will be responsible for contacting and scheduling a date and time to pick up winning dessert.
Giving Tuesday is a global generosity movement unleashing the power of radical generosity. Giving Tuesday was created in 2012 as a simple idea: a day that encourages people to do good. Since then, it has grown into a year-round global movement that inspires hundreds of millions of people to give, collaborate, and celebrate generosity.
As a grass root, nonprofit breast cancer survivor support organization, we proudly say that ALL the funding we receive will remain in our community. Out of every dollar raised, $.82 goes back into WSW programs and services for our breast cancer survivors. It is only through loyal community partnerships that we are able to provide our unique services free to breast cancer survivors and their families while fulfilling our mission of awareness, education, and support to all those affected by breast cancer.
WSW is not affiliated with any national organization and doesn't not receive any funding.
Don't see anything you like and would like to help us reach our goal during Shore Gives More Giving Tuesday. Just click the link to donate: https://www.shoregivesmore.org/WSWDelmarva
Give a little and get a lot in return.
If your a local restaurant or bakery and you want to participate by donating a sweets item online, you'll be helping to raise money for our organization, and you'll receive a mention on our site that can link back to your own web page. You will also be featured for an hour during the shore gives more campaign.
Thank you
Don't Miss out on having a wonderful treat for you, your family, a holiday party or office. These are just a few of the items to bid on.