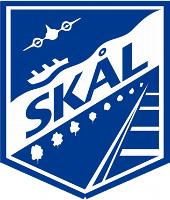 Skal International Hawaii is getting ready to run an online auction fundraiser for Thanksgiving and Christmas Holidays
Starting on October until November 30th, 2021, Skal International Hawaii will be auctioning off a number of fun and unique items to bid on to raise money for our organization - and the more items we have the more money we can raise, so we're asking for your help.
Show your support by clicking on the "Donate Items" button to contribute to our catalog.
Give a little and get a lot in return. Whether you have 1 item or 100 to contribute, your participation is an invaluable part of our fundraising efforts. By donating an item or service directly online, you'll be helping to raise money for our organization, and you'll receive a mention on our site that can link back to your own web page.
Skål International Hawaii was established in 1952 and its members have been part of shaping tourism in the islands since it began.
Skål International is the truly global club for Travel Industry professionals. Skål International is a world-wide movement that links the movers and shakers of the travel industry in every major city of the world.
The objective of Skål International is to promote global friendship through the promotion of international tourism. It provides the means of networking with like-minded travel industry colleagues all over the world, summed up by its slogan ?Doing business among friends?. Skål International is the ONLY truly international organization that can claim to represent these aims.
If you are part of this exciting industry you should consider joining Skål International Hawaii and its 100 plus members as we continue to make a difference in travel and tourism in Hawaii.
Become a Sponsor
Place your company's logo on our site that links back to your own web page and you could develop new business. We can track how often your logo is viewed and clicked to see just how many people are accessing your site.