Featured Sponsors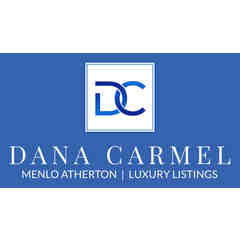 Dana Carmel
Donate Cash
Auction Links
Top Bidders
gcc37ae2

$6,910

se81100ac

$6,250

wont

$4,655

jcc45206e

$3,740

lg590205

$3,260

Wowzaaah

$3,080

bigmoney23green

$3,075

aa9d6db93

$2,972

ac8064bbf

$2,925

jk74364d6

$2,910
GOLDEN RAFFLE TICKETS - Be sure to buy your Golden Raffle Ticket which enters you into a drawing to win your choice of one of three incredible auction item prizes! Use this link to buy your tickets today!
ONLINE AUCTION - The Online Auction is now open! The online auction boasts various getaway items, unique experiences, sports memorabilia, and of course the opportunity to sign up for all the best parties throughout the year! Bidding closes on Tuesday, May 3rd at 10pm.
LIVE & SILENT AUCTIONS - The Auction includes a live and silent auction, special cocktails, dinner, and lots of fun and dancing.
FUND-A-NEED -School libraries are always the heart and soul of a school. With the easing of COVID restrictions, having excellent libraries where students can congregate is more important than ever. Libraries provide not only spaces for reading, learning and reflection but also serve as homework and social centers. Given that, we worked with the school's leadership team to select libraries as this year's Fund-A-Need.
Both Las Lomitas and La Entrada requested an expansion of their technology equipment for enhanced digital learning. This would mean a significant investment in items such as iPads, MacBooks, Logitech digital crayons, podcasting/AV equipment, interactive boards and charging centers. If we are able to reach our goal for the equipment, we would turn our attention to further enhancements like quiet reading nooks, whimsical entry ways and creative and flexible meeting spaces. All of these items would contribute to elevated experiences for students on both campuses for years to come.
We hope you will consider supporting our libraries by donating today.
Live Event Details
Sat May 7, 2022
5PM - 10PM PDT
Las Lomitas Elementary
299 Alameda De Las Pulgas, Atherton CA 94027
Add to My Calendar
Get Directions
SOLD OUT!
While tickets to the Live Auction and party are now sold out, we encourage you to join us for our Online Auction that closes on May 3rd.
A tradition since 1983, the Las Lomitas Education Foundation has hosted an Auction and Party to raise funds for the students of the Las Lomitas Elementary School District. This event includes an online auction prior to the event and a live auction during the event. For the first time since 2019, the event will take place in-person, and for the first time ever, we will have our party on campus!
This year's theme is School of Rock. We feel we are overdue for a raucous party and want to make this the most rocking party ever! Feel free to come dressed as you are, or partake in all the rock n roll fun!
We hope you can join parents and community members dressed in themed attire on Saturday, May 7th at Las Lomitas Elementary. Cocktails start at 5:00, followed by dinner and dancing.