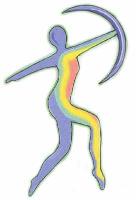 Get Your BGHP 25th Anniversary Commemorative Gear!
The BGHP's 25th anniversary merchanise is now for sale. This is not an auction. We are using this site to sell BGHP's anniversary swag. There is no bidding. Just "Buy Now" and the item is yours.
Get Your BGHP Logo Gear TODAY - Socks - Baseball Caps - Totes and Shirts
The socks, baseball caps and totes are all in stock. They are high quality and have beautiful logos.
We are taking pre-orders for the shirts. Once we have 100 shirted pre-ordered, we will place the order. We will let you know when the order is placed.
HOW TO PURCHASE - When you purchase items, you will use "BUY NOW", then "CONFIRM PURCHASE" button. You will receive a message that says "THANK YOU!" You're done! You successfully purchased your item when you see the "Thank You!"
Repeating the "confirm purchase" will result in duplicate purchases. To double check which items you've purchased, look under "My Items".
Hopefully this message helps. If you are concerned that you accidentally made a duplicate purchase feel free to call Rose at (707) 601-8822 or use the "Ask us a question about this item" within the Bidding for Good system. We will get your email right away. Thanks for purchasing these limited edition items!